The Best Time to Swap Out Your Summer Tires in Canada
October 11, 2023
•
2 Minute Read
RightRide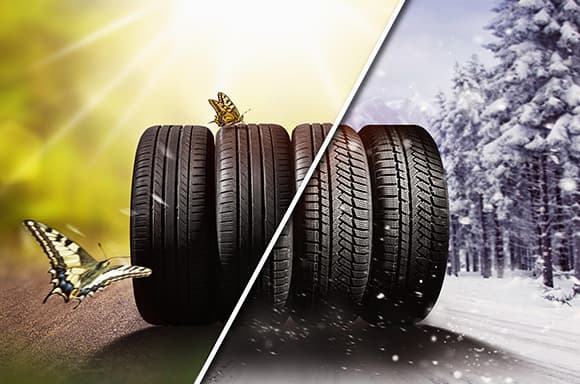 As the autumn leaves begin to fall and temperatures gradually dip, Canadians are well aware that winter is just around the corner. One of the most crucial preparations for the frigid months ahead is knowing when to switch from summer tires to winter tires. In this blog post, we will explore the ideal timing to make this seasonal transition in Canada and why it's so important.
The Golden Rule: When the Temperature Drops
The key to knowing when to swap your summer tires for winter tires in Canada is directly related to temperature. Once the temperature consistently drops below 7°C (44°F), it's a clear sign that it's time to make the switch. This is the critical threshold when summer tires start to lose their grip and become less effective on cold, icy, and snowy roads.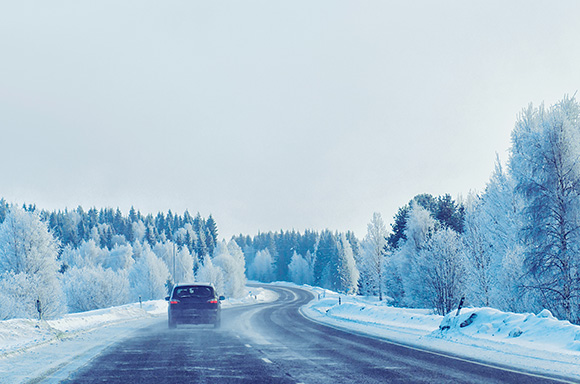 Why Temperature Matters
The temperature plays a significant role in tire performance. Here's why it's so important:
Rubber Compound: Winter tires are crafted with a special rubber compound designed to remain pliable in cold conditions, providing better traction on icy and slushy surfaces. Summer tires, with a different rubber composition, stiffen and lose grip as the mercury falls.
Tread Design: Winter tires also feature unique tread patterns that are optimized for snow and ice, enhancing braking, steering, and acceleration in adverse winter conditions.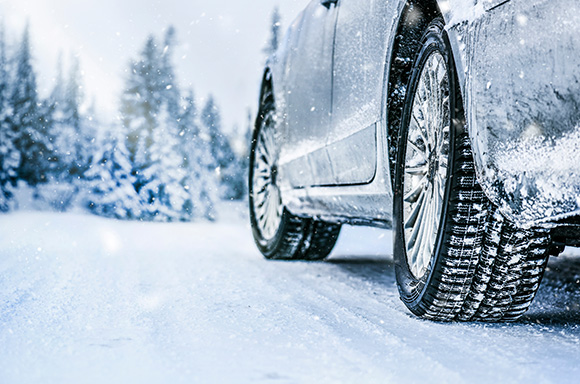 Additional Factors to Consider
While the temperature drop is the primary indicator, there are other factors to consider when determining the right time to make the switch:
Before the First Snowfall: To be prepared for unpredictable winter weather, it's advisable to install winter tires before the first significant snowfall. Winter weather can sneak up, and having the right tires in place can make all the difference in ensuring your safety on the road.

Local Regulations: Check the regulations in your specific province or territory, as some regions have laws in place that mandate the use of winter tires during certain periods. For example, in Quebec, winter tires are required from December 1st to March 15th.

Save on Promotions: Many tire retailers offer discounts and promotions on winter tires during the early fall. Planning your tire swap during this time can save you money and help you avoid the rush of last-minute tire changes when winter weather has already set in.

Schedule Your Appointment: By planning your tire change ahead of time, you can secure a convenient appointment with your preferred service provider. This will help you avoid long waits or delays that can occur once winter has arrived.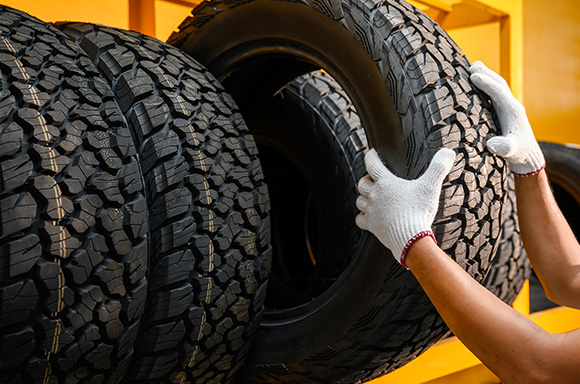 Conclusion
The right time to switch from summer tires to winter tires in Canada is when the temperature consistently falls below 7°C (44°F), typically during the early fall. Planning your tire change around this temperature threshold, before the first snowfall, and in compliance with local regulations is a proactive step toward a safe and comfortable winter driving experience. Prioritize your safety, plan ahead, and take advantage of promotions to ensure your vehicle is ready for the challenges of Canadian winter roads.